Coppell Vending Services
At Snack 'N Pop, we are dedicated to providing the best service for our clients and greatly appreciate the opportunity to serve new clients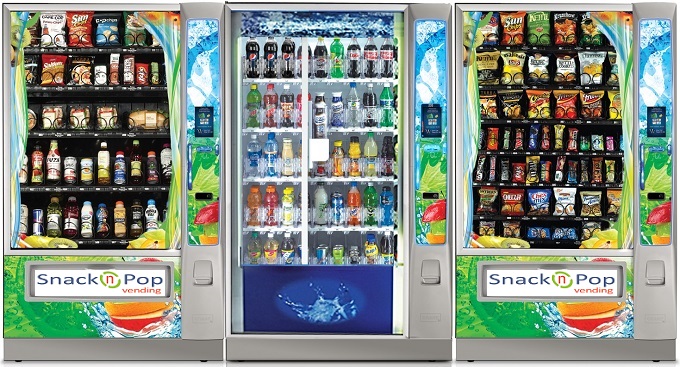 Employees stepping out of the office regularly? Are they going to get their daily snack? What if you could free their time up to take a walk or talk to a coworker during their break? Imagine clients happy and content while waiting for your meeting, because you provided them a cool drink? Sound good? It can be, all you have to do is call Snack and Pop today. Increase employee productivity and client retention. Not only will you save time but you will increase the overall moral of your business. The assortment in today's vending machines is beyond amazing. If you can think it, it can be provided. There is not an easier way to increase productivity and make clients happier.
Benefits Of Vending Machines:
Ease of Management
Lack of Overhead Costs
Employees will be more Inclined to Stay in the Office
More Productive Employees
Happy and Patient Clients
Time Saver
Do not look any farther, Snack and Pop has everything you need. Coppell's number one vending machine servicer and supplier. We aim to please with fast and friendly service while exceeding your expectations. Service beyond reproach and best in quality. We have the largest selection in Coppell, with the most modern, state-of-the-art equipment. We are fully licensed and insured.