Plano Vending Services
At Snack 'N Pop, we are dedicated to providing the best service for our clients and greatly appreciate the opportunity to serve new clients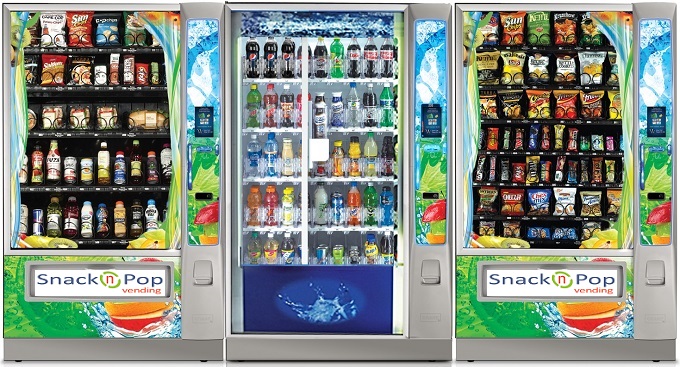 Was that your employee that went in the Race Trac? Did your client leave before your meeting because they needed to get a drink? Are your clients and employees looking famished? Make everyone happy with a vending machine. They will not have to leave your office and miss an important meeting just because you thought enough to install our vending equipment at your work place. Increase alertness of your employees by providing caffeine drinks or supply a fix for a sweet tooth. Then you might want to look at bringing in one or more vending machines to make life easier and increase moral in the process.
Benefits Of Vending Machines:
Ease of Management
Lack of Overhead Costs
Employees will be more Inclined to Stay in the Office
More Productive Employees
Happy and Patient Clients
Time Saver
We have all your needs covered at Snack and Pop. Our number one job is to provide a top quality service so our customers can focus on what they do best. No matter where you are in Plano, we are no farther away than a phone call. We answer our phones, provide fast and friendly service, and always exceed your expectations. Not only will you be happy with our service, but our vending selections will not be beat. We have the largest selection in Plano, with the most modern, state-of-the-art equipment. We are fully licensed and insured.